Virtual Learning Communities
What if you could bring back more than just good intentions from professional development experiences?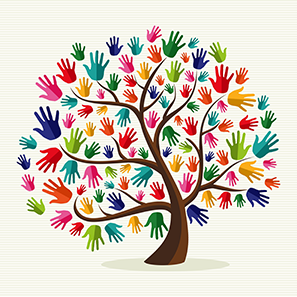 SPECIAL COVID-19 RESPONSE VLC: Teaching Through the Pandemic
The COVID-19 pandemic has thrown a curve-ball into the teaching-learning process. Students are working more independently; this makes it more difficult for teachers to facilitate instruction. Teachers need to create lessons knowing they are not there, on the spot, to answer questions and provide guidance to those who need it. Students are expected to be self-engaged and self-monitor, skills we don't typically promote in schools! The result is that teachers, parents, and students are experiencing greater stress … and learning may not be as rigorous and paced as usual.
But that can all change with a shift in mindset, structures, and strategies. Join us for a three-week Virtual Learning Community (VLC) to gain insights, virtual colleagues, strategies, and strength! Engage when you want for as much or as little as you want. We'll share lots of ideas and resources; you'll connect with others to share; and we'll be online day and night ready to videoconference with you and help you out.
Special Pricing: $165/teacher for a 3-week VLC
Rolling enrollments beginning March 31.
Contact solutions@edquiddity.com to register.
At EdQuiddity, we believe professional development should:
Model innovative practices
Provide new learning
Have participants design materials to use in school immediately
We now offer an option beyond our in-person PD! Online engagement, 5 weeks, 25 content-hours, continual feedback and assistance, and videoconference sessions. Work at times convenient for you and have fun challenging your pedagogical thinking.
Only $595 per seat or $4,950 for a 10-pack of seats.
Available VLC's