Virtual Learning Communities
What if you could bring back more than just good intentions from professional development experiences?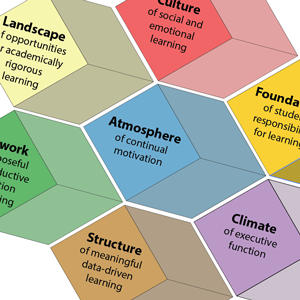 SPECIAL Virtual Learning Community: Introduction to Designing Hybrid Learning Environments
The 2020 COVID-19 pandemic caused educators to be thrown into a situation where they had to attempt to recreate academically rigorous instruction and the social classroom structure through home-based learning. When schools reopen, they may need to introduce staggered schedules. The "classroom" needs to be designed to function effectively and flexibly in physical spaces or remote spaces. What if we could have the best of both worlds in one model?
That's our Hybrid Learning Environment! This course will prepare you for the opening of schools in fall, either in a physical classroom or online, creating a Hybrid Learning Environment that will easily address both venues.
Learn more in the course syllabus. See our full VLC schedule below. Contact solutions@edquiddity.com to register.
At EdQuiddity, we believe professional development should:
Model innovative practices
Provide new learning
Have participants design materials to use in school immediately
We now offer an option beyond our in-person PD! Online engagement, 5 weeks, 25 content-hours, continual feedback and assistance, and videoconference sessions. Work at times convenient for you and have fun challenging your pedagogical thinking.
Only $595 per seat or $4,950 for a 10-pack of seats.
Available VLC's